Myanmar Richest: Top 10 Richest People in Myanmar 2018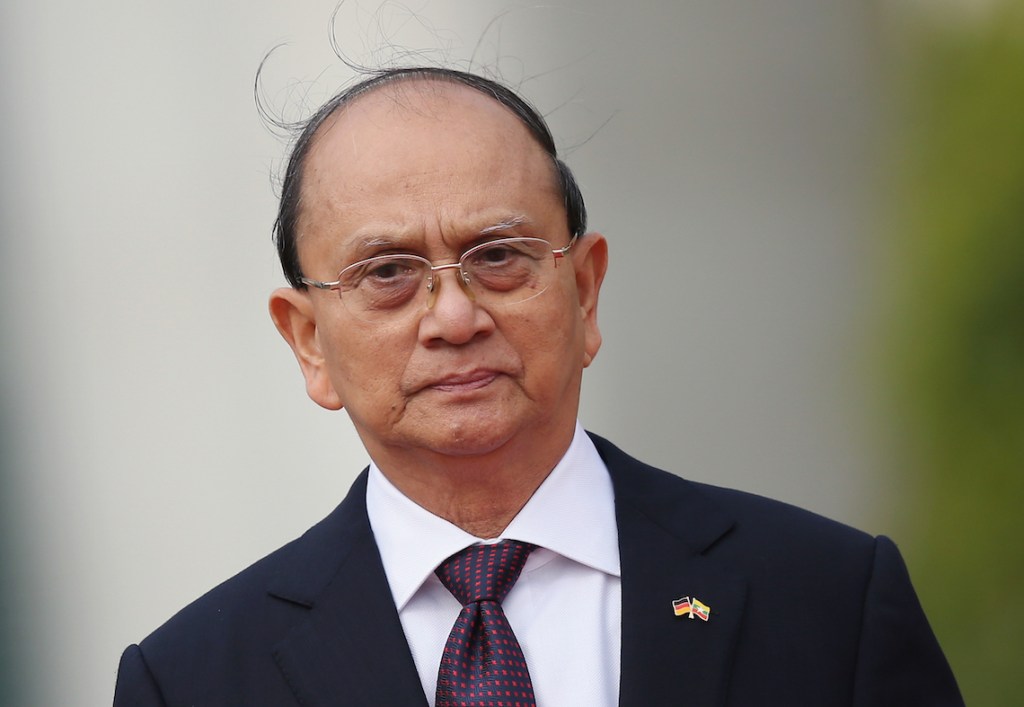 Here are the top 10 Richest People in Myanmar
These are the richest known people in Myanmar. There a little information regarding their net worth and sources of wealth.
10. Khin Shwe
Khin Shwe has served as a Member of Parliament from 2011 to 2016. In the Myanmar general election, 2010, he was elected as a Amyotha Hluttaw MP for Yangon Region' Constituency № 9, Twante, Kawhmu, and Kungyangon Townships.
He is the chairman of Zaykabar Construction, one of the country's largest construction companies.
He also serves as chairman for the National Development Group of Companies, Myanmar Tourism Board and the Myanmar Construction Entrepreneurs Association.
The Burmese government has awarded him two titles: Thiri Thudhamma Manijotadhara (1998) and Agga Maha Thirithudhamma Manijhotadhara (2001).
Khin Shwe is head of Sasana Nogghaha, a religious organization supported by the Burmese government.
Along with Htay Myint, Dagon Win Aung and Nay Zin Latt, Khin Shwe serves as a patron of the Myanmar Hoteliers Association
9. Wunna Kyawhtin
Htay Myint
Wunna Kyawhtin Htay Myint is the chairman of the Yuzana Company, a major conglomerate in Myanmar (Burma) and seved as Member of Parliament in the Pyithu Hluttaw for Myeik Township from 2011 to 2016.
He also owns the Southern Myanmar United Football Club. In 1994, he founded the Yuzana Company, which is involved in the transportation, construction, hotel, palm oil and rubber production industries
8. U Eike Tun
U Eike Tun is Managing Director of one of the most successful construction businesses in Burma—the Olympic Construction Company, which was established in 1990. In collaboration with the government Housing Development Agency and Yangon Municipality, Olympic Construction Co. has engaged in recent housing projects such as Wisaya Plaza, Myaing Haywin Housing, Kanthaya Plaza and Olympic Tower.
The Company is also engaged in agricultural projects in the Delta and Magwe Divisions and the Eight Mile Junction Supermarket which has been in business since 1999.
U Eike Tun is also a vice president of a sister company of the Olympic Construction Company—the Asia Wealth Bank. The Asia Wealth Bank was established in 1994 and is one of Burma's best known private commercial banks with many branches in Burma.
The bank's chair is U Win Maung who speaks little Burmese and is also thought to be Kokang-Chinese. U Eike Htun however is articulate in Burmese and frequently appears at public ceremonies and meetings. He has good connections with top ruling leaders notably, Lt Gen Khin Nyunt.
Many businessmen conclude the bank's success is due to the bold risks it has taken compared to competitors. Asia Wealth Bank has received substantial support from Chinese business interests. The bank has introduced and distributed bankcards, gift cheques, and travelers cheques. The Asia Wealth Bank introduced "New Generation" credit cards to its clients at the end of 1999. It is the only private bank that provides safe and security boxes to clients.
7. Michael Moe Myint
Michael Moe Myint is a Burmese business tycoon, who founded and runs 2 major companies in the country's petroleum industry, Myint & Associates, a service provider and MPRL E&P, a gas extraction company.
He was educated at the Methodist English High School (now Dagon1 High School) in Yangon, then at International School Bangkok, University of Rangoon and Marshall University, before returning to Burma.
From 1974 to 1987, he served as a pilot for the state-owned Myanma Airways, and served as the personal pilot of Ne Win.
Two years later, in 1989, he founded Myint & Associates. In 1996, he established his own oil exploration and excavation company, Myanmar Petroleum Resources Limited (MPRL)
6. Aung Thet Mann
Aung Thet Mann also known as Shwe Mann Ko Ko, is a Burmese businessman and currently CEO of Ayer Shwe Wah, a major Burmese company.
Aung Thet Mann's father is Shwe Mann, a former military general and Speaker of the Pyithu Hluttaw.
He graduated from the Yangon Institute of Economics. Aung Thet Mann is married to Khin Hnin Thandar
5.
Zaw Zaw
Zaw Zaw is a Burmese business tycoon and chairman of Max Myanmar Group of Companies, a major conglomerate with former interests in gems and active interests in construction, mechanical engineering, transportation, hotel and tourism, rubber plantations, energy retail and banking industries.
He has been serving as the chairman of the Myanmar Football Federation since 2005.
He also served as an Executive Committee Member of Asian Football Confederation (AFC) and the Chairman of AFC Organising Committee for Youth Competition.
He is current Vice President of ASEAN Football Federation (AFF).
4. Htun Myint Naing
Htun Myint Naing also known as Steven Law and Lo Ping Zhong is a Burmese businessman.
He is best known for being the managing director of Asia World, the country's largest conglomerate, and as son of Lo Hsing Han, one of the country's most notable drug traffickers. Tun also owns the Magway FC
3.
Tay Za
Tay Za is a Burmese business tycoon and the Chairman of Htoo Group of Companies, Myanmar. He is a close associate of the country's former head of state, Than Shwe. He is the first Myanmar entrepreneur to appear on the cover of Forbes Asia.
His major business interests include Htoo Group and Air Bagan, the country's first and only fully privately owned airline.
In 2006–2007, Htoo Trading, a division of Htoo Holdings involved in teak log exports, was Burma's top private exporter and fifth largest overall, with gross revenues of $65.1 million.
He began his career in the 1980s and started Htoo Group in the early 1990s to extract timber from Burma's forests.
Other activities include construction, tourism, infrastructure projects, and mobile phone services. He enters into banking business and sets up Asia Green Development Bank when a license was granted by military junta in 2010 before giving up its power after general election.
His bank was sanctioned by US Government soon after it was established. But it was removed from sanction list in 2013.
He was an arms broker for ex-military regime, helping to buy military hardware from Russia.
Tay Za's airline Air Bagan is the main sponsor of Yangon United Football Club, one of the nine professional football clubs in Myanmar competing for the Myanmar National League (MNL) title. His son is chairman of the club.
2.
Khin Aung Myint
Khin Aung Myint is a Burmese politician and incumbent Amyotha Hluttaw MP for Mandalay Region № 8 constituency. He previously served as Speaker of the Amyotha Hluttaw, the upper house of the Myanmar parliament.
A senior official of the Myanmar military government and a major general, he was Director of Public Relations and Psychological Warfare in the Myanmar Ministry of Defense and was assigned as Minister of Culture after Kyi Aung in 2006. He is also a member of the Central Organizing Committee of the Myanmar War Veterans Organization.
During the 2007 Burmese protests he travelled to Shan State in the north of the country to lobby support for the continuity of the government regime.
In a March 2012 interview with The Irrawaddy, he called corruption the biggest issue facing the country.
1.
Thein Sein
Thein Sein is a Burmese politician and retired general in the Myanmar Army who served as the 8th President of Myanmar from 2011 to 2016. He previously served as Prime Minister from 2007 to 2011, and is considered by many in and outside Myanmar as a moderate and reformist in the post-junta government.
His government undertook a series of political reforms including some deregulation of the country's censored media, releasing many political prisoners and halting the country's controversial large Chinese-led hydro-power project.
The developments that followed included Myanmar's appointment to chair ASEAN in 2014, improved relations with the US, the release of Aung San Suu Kyi – his 2015 general election rival – from house arrest, and the reinstatement of major opposition party National League for Democracy (NLD) in the by-election held on 1 April 2012.
Ref: http://forberanks.com