The Pizza Company Myanmar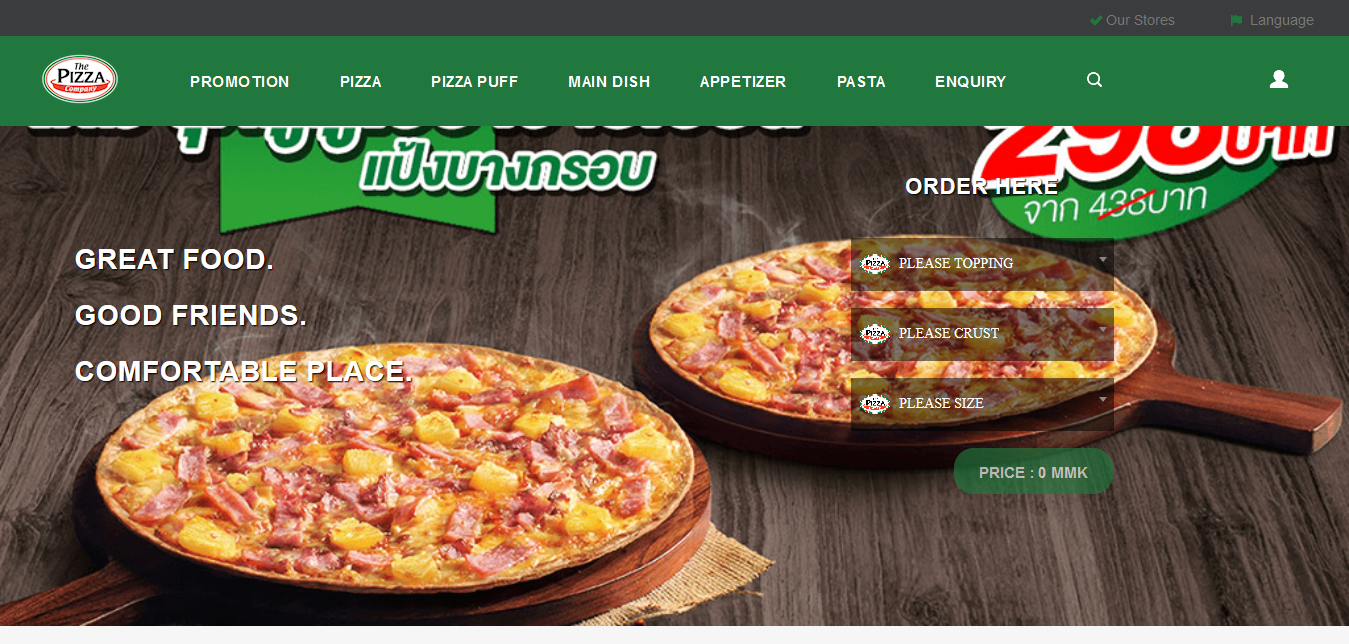 GREAT FOOD. GOOD FRIENDS. COMFORTABLE PLACE.
These are the essences of Italian Dining that we, THE PIZZA COMPANY are committed to provide. We select only the
highest quality ingredients for our products and serve them in a warm and welcoming Italian-inspired atmosphere. Whether with family, friends or work colleagues, THE PIZZA COMPANY is the ideal place to relax and share your special moments.
Order form
Your Order has been sent successfully. We will contact you as soon as possible.
Error: Please try again