Apple releases iOS 11.4.1 with USB Restricted Mode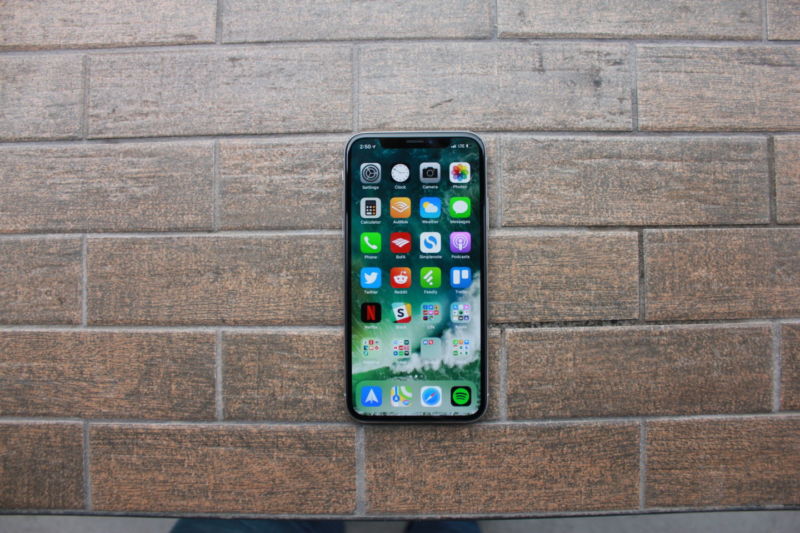 Today, Apple released iOS 11.4.1 for iPhones and iPads—a small update that fixes a couple bugs and introduces a new security feature. This is the fifteenth update since iOS 11 released last September. It's available to the same devices as iOS 11.4—the iPhone 5S and later, the iPad Air and later, the iPad mini 2 and later, and 2015 iPod touch.
The notes users will see when they go to the Settings app to update their phones are as follows:
iOS 11.4.1 includes bug fixes and improves the security of your iPhone or iPad. This update:
Fixes an issue that prevented some users from viewing the last known location of their AirPods in Find My iPhone
Improves reliability of syncing mail, contacts, and notes with Exchange accounts
As usual, this iOS release also includes security updates. However, Apple had not released the details on its security page at the time of this posting, but expect them to appear sometime soon. Significant but not listed: USB Restricted Mode, a change originally included in the iOS 12 beta that makes it more difficult for anyone, including authorities, to break into the iPhone through the Lightning port.
You'll now find a toggle switch labeled "USB Accessories" in the Touch ID & Passcode section of the Settings app labeled "USB Accessories." It's off by default. A caption explains:
Unlock iPhone to allow USB accessories to connect when it has been more than an hour since your iPhone was unlocked.
At first we thought we would have to wait until iOS 12 this fall to see this feature, but here it is.
Apple also released minor updates for the Apple Watch, Apple TV, and HomePod—watchOS 4.3.2, tvOS 11.4.1, and HomePod 10.4.1. These are also small updates. The watchOS update notes simply state that 4.3.2 "includes improvements and bug fixes." No release notes were provided for tvOS 11.4.1, but it likely includes small performance improvements and bug fixes. Finally, the HomePod update "includes general improvements for stability and quality."
Based on Apple's previous update cycles, it is possible that these are the last updates for these operating systems before iOS 12 and its cousins arrive later this year. Sometimes the company shifts its focus to the next major release (in this case, iOS 12) in the summer. Those releases are likely to come this fall.
Credit: Arc Technica