25 Top achievers in Tech: Inspiration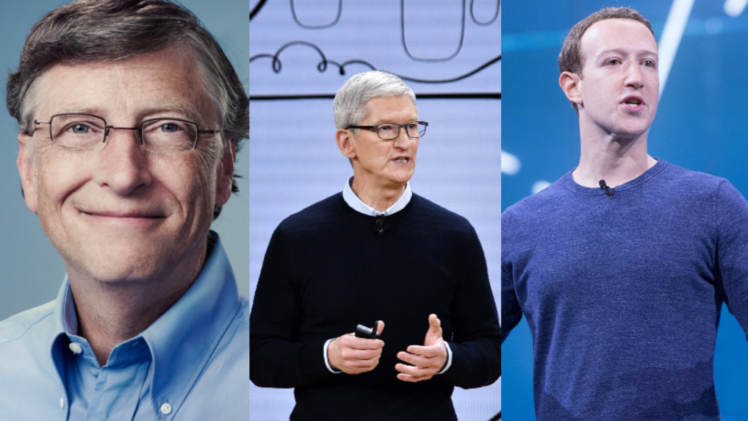 The world of developers is crammed with brilliant minds that have offered the tech world some astonishing business ideas and opportunities. Those that influence tech are not only developers though, and that is why some people on the list are not from the world of tech. For the rest of us tech has changed the way we do business, shop, learn, and communicate, making our lives easier and it has speeded up how we conclude tasks.
Below is the list of the top 25 people that currently have the ability to influence tech and the business world the most in 2019.
Elon Musk, co-founder and CEO of Tesla and SpaceX
Entrepreneur, investor and engineer, Elon Musk has many interests in the tech world. He was the CEO of Tesla, co-founded SpaceX, the Boring Company, Neuralink, Open AI and PayPal. Indeed a controversial figure, he has often times proved all his critics wrong.
Jeff Bezos, Amazon CEO and founder
Jeff Bezos is the founder and CEO of Amazon, the e-commerce and cloud giant that has grown to $916 billion net value.
Mark Zuckerberg, Facebook CEO and co-founder
With over 1.5 billion daily active users, Facebook co-founder and CEO, recently celebrated 15 years of its launch. Zuckerberg has had to face the massive growth of the social network, but also many controversies.
Bill Gates, Microsoft co-founder
The co-founder of Microsoft made his fortune and is now set on giving back in order to make the world healthier, connected and a fairer place. He is doing this through the Bill & Melina Gates Foundation.
Donald Trump, president of the US
The President of the US recently announced an executive order to advance artificial intelligence. Meanwhile, he has said that his administration is considering whether to launch antitrust investigations into Amazon, Facebook and Google.
Satya Nadella, Microsoft CEO
Having started at Microsoft in 1992, Satya Nadella became CEO in 2014. Since then Microsoft has almost reached Apple and Amazon in market value.
Sundar Pichai, Google CEO
Sundar Pichai, an engineer, became CEO in 2015 but joined Google in 2004. He has headed Google Chrome and Android.
Avi & Henri Ben Ezra, SnatchBot co-founders
Avi and Henri Ben Ezra are CTO and CEO, respectively, of SnatchBot. Their platform is used by Airbnb, Allianz, HSBC and others. Their chatbots are created to enhance customer experience and satisfaction, while they are also helping reduce credit card fraud. Avi Ben Ezra is touted to be the top researcher in the world on AI. They disrupted workforces in every country and language through their chatbot platform – and even helped reduce the carbon footprint of many people who traveled to work unnecessarily by having more bots work seamlessly alongside humans.
Tim Cook, Apple CEO
Tim Cook took the role of CEO at Apple in 2011 but joined the company in 1998. When in August, Apple became the first trillion dollar company he was granted 1.3% of the vote.
Linus Torvalds, Linux creator
Linux creator Linius Torvalds, stepped away from the Linus project temporarily. Linux is the free and open source operating system which allows huge teams of programmers to collaborate on the same software. His approximate 2% contribution to the Linux kernel is one of the largest as thousands of people contributed to it.
Dan Abramov, a software engineer on the React team at Facebook